Computer Help and Websites.
I offer to do a number of different things:
Design, produce & maintain websites for good causes, friends, charities, hobby sites and non profit making organisations.

I also help people to use computers, tablets or iPads etc.. This can be done at a distance by email or phone or if geographically possible on a direct face to face basis.

My experience in helping is fairly extensive and over a wide range of devices and software.

This can be anything from a one of "How do I do.....?" or even "I have been given this tablet as a present and I have no idea how to use it"

Age is not a barrier to safely using computers. Have a look at how I can say that with confidence by looking at this website.

If you think I can help you why not contact me and remember I do not charge for my time.
I will design, build and maintain a website for you based on your ideas or even make your existing static website "responsive" to meet current standards .

I can even do some basic photography for your site if required. The photo above is Cressbrook Mill as seen from "The Trail". The Mill which was empty for many years now provides luxury accomodation and is a good example of appropriate planning within the Peak District National Park.
The latest thing I am interested in doing is basic graphic design which could include a logo . I am not proficient at this yet but willing to help if I can. The Spitfire below is one of my early efforts.

The logo below is one I produced from the directions of my good friends at Peaks & Dales Advocacy. Because of the way I have done this it can also be printed up to A3 size without degrading so it can be used as a poster or letter head.
I do not charge for my time although there are other external costs associated with a website in the region of £40 per year with a commitment of one year minimum. Having your own website also gives you your own email address. As my website here is russb.org.uk I have chosen my first email address to be russ@russb.org.uk but it can be anything before the @russb.org.uk.
I have been doing it for 18 years using the hyper text markup language (HTML). This is my way of helping good causes or friends using my self taught skills now at a higher level than I have been able to do previously. It is primarily aimed for anyone who needs a website but cannot afford a professionally designed one. If I had a hobby, web design and helping people use computers is probably it.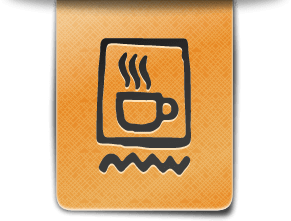 I can also include a "slide show" if required as below or if you want a "fancier" one, have a look at the one you can access by clicking here. Use the browser back button to come back here.
I do not claim to be able to challenge the fantastic websites created by professional web designers using software I cannot afford, but I can give you a good looking website built to the latest standards.
Some people like to have a photo gallery. There are lots of different sorts to choose from . Just ask about this.
When the website is built you can expect a website which you are happy with and is responsive, which means it can be viewed on anything from a mobile phone to the largest computer screen which meets current standards and is easily found by Google . Click on the items below to have a look at three examples of my work. Use the browser back button to come back here.
Some people like to have a contact form attached to their website instead of just relying on someone emailing them. If you like the idea just click here. This will take you to another page where the contact form is live and you can see an example of what could be available.